New Arrival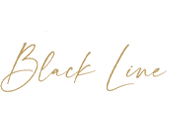 Black Line Black CFM Isolate
Black CFM Isolate is a premium quality whey protein isolate enriched with probiotics (Lactospore) and enzyme complex Digezyme which makes this protein fast and easy digestible
Black CFM® Isolate
Food supplement with sweeteners and flavour
Packaging: 1000g, 2000g, Flavours: Bombon Crunchy, Strawberry & CheeseCake, Salted Caramel & IceCream, Mango & Pineapple, Chocolate Cake
AmixTM Black CFM® Isolate is a premium quality whey protein isolate enriched with probiotics (LactosporeTM) and enzyme complex Digezyme® . Thanks to that the Black CFM® Isolate is really fast and easy digestible. It delivers the full spectrum of amino acids naturally found in whey protein, including the highest concentration of BCAA, as well as other essential aminos. Protein contributes to a growth in muscle mass to the maintenance of muscle mass.
Benefits:
» high instant protein drink
» low in fat
» easy to digest and quickly absorbed
» aspartame free
» original CFM®
» with probiotics LactosporeTM and enzymes DigeZyme®
Probiotics: Lactospore is a patented probiotic preparation containing a stable form of the probiotic bacterium Bacillus coagulans. Probiotics are beneficial bacteria that can support digestive health and overall well-being. They are often added to supplements to promote gut health.
Enzyme Complex: Digezyme® is a multi-enzyme complex that typically includes amylase, protease, lipase, cellulase, and lactase. These enzymes can aid in the digestion of various macronutrients, such as carbohydrates, proteins, and fats. Adding Digezyme to a protein supplement can help improve its digestibility.